Photo Booth Solutions for Hybrid
Events
"Hybrid" has become the buzzword in the world of events in 2021. They are everywhere and will remain until 2022.
Recent research conducted by more than 120 US and UK organizers of association events revealed that 59% are planning to run hybrid events between 2021 and 2022. 90% of them believe that hybrid events will aid in reaching out to larger audiences.
Photo booth owners must always strive to stay abreast of the latest trends in the industry of events, and hybrid isn't an exception.
What is a Hybrid Event?
A hybrid event utilizes a mix of the live element and the virtual. It is possible to have a live in-person event and then add a digital element so that participants can take part and be involved regardless of where they are.
Engagement is a crucial aspect of hybrid events, and there is nothing that can increase engagement like the photo booth!
The good news is that combining Our photobooth software and our photobooth can provide the perfect hybrid booth solution that can conquer the Hybrid world!
Four ways to promote Hybrid Events using our Photobooth
1. Create a virtual demo photo booth, and put it on your website for your clients to experience.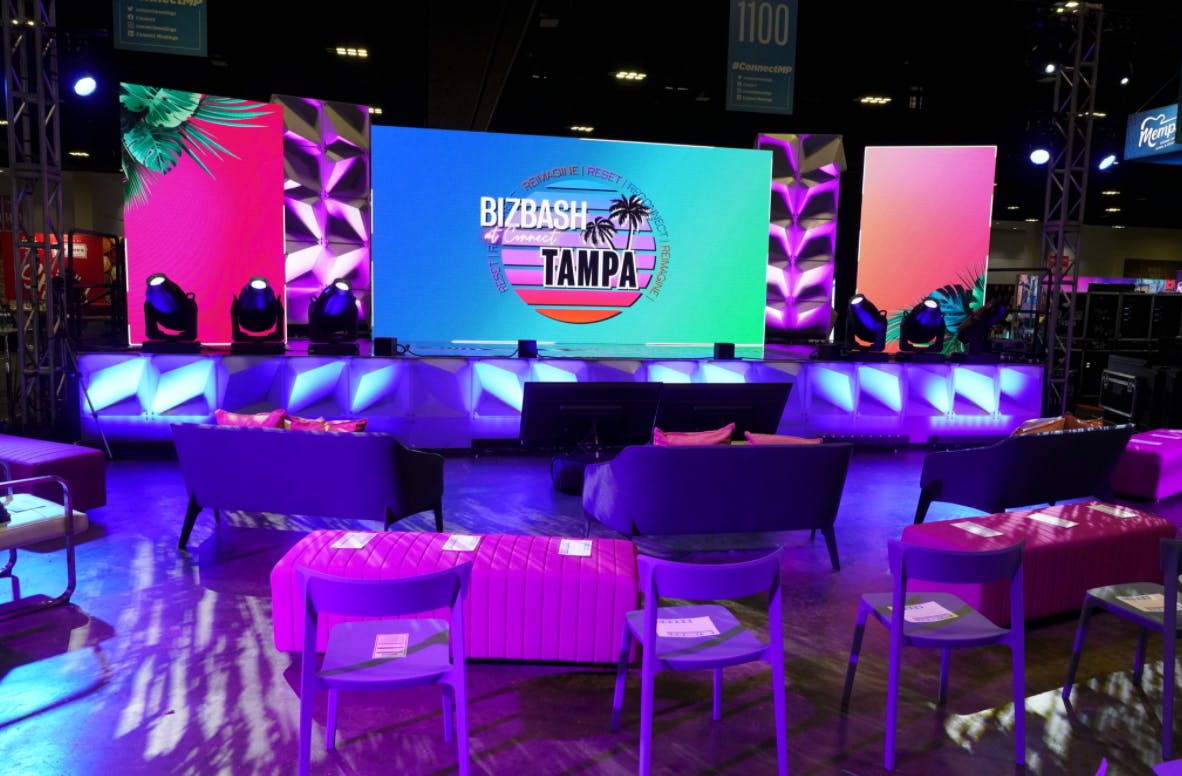 Nothing beats a test before you decide to book.
Be sure to include each feature that the Virtual Booth offers; it could be the only opportunity to display all the features you wouldn't be able to show during a live event.
Utilize the Virtual Booth feature checklist to assist!
Most of the time, your customers won't know what they require, but an online booth demonstration will assist them in making more educated decisions and know the value you provide to them and what they could expect from you if they decide to book!
It's easy to include an online demo of a virtual booth on your website. Set up a virtual booth using Our Photobooth, then copy and add to the Virtual Booth URL either a button or an image on your site. You can also generate QR codes from your Virtual Booth URL and use this to get people to download the app on their devices.
2. Display both your in-person and virtual booth options side-by-side.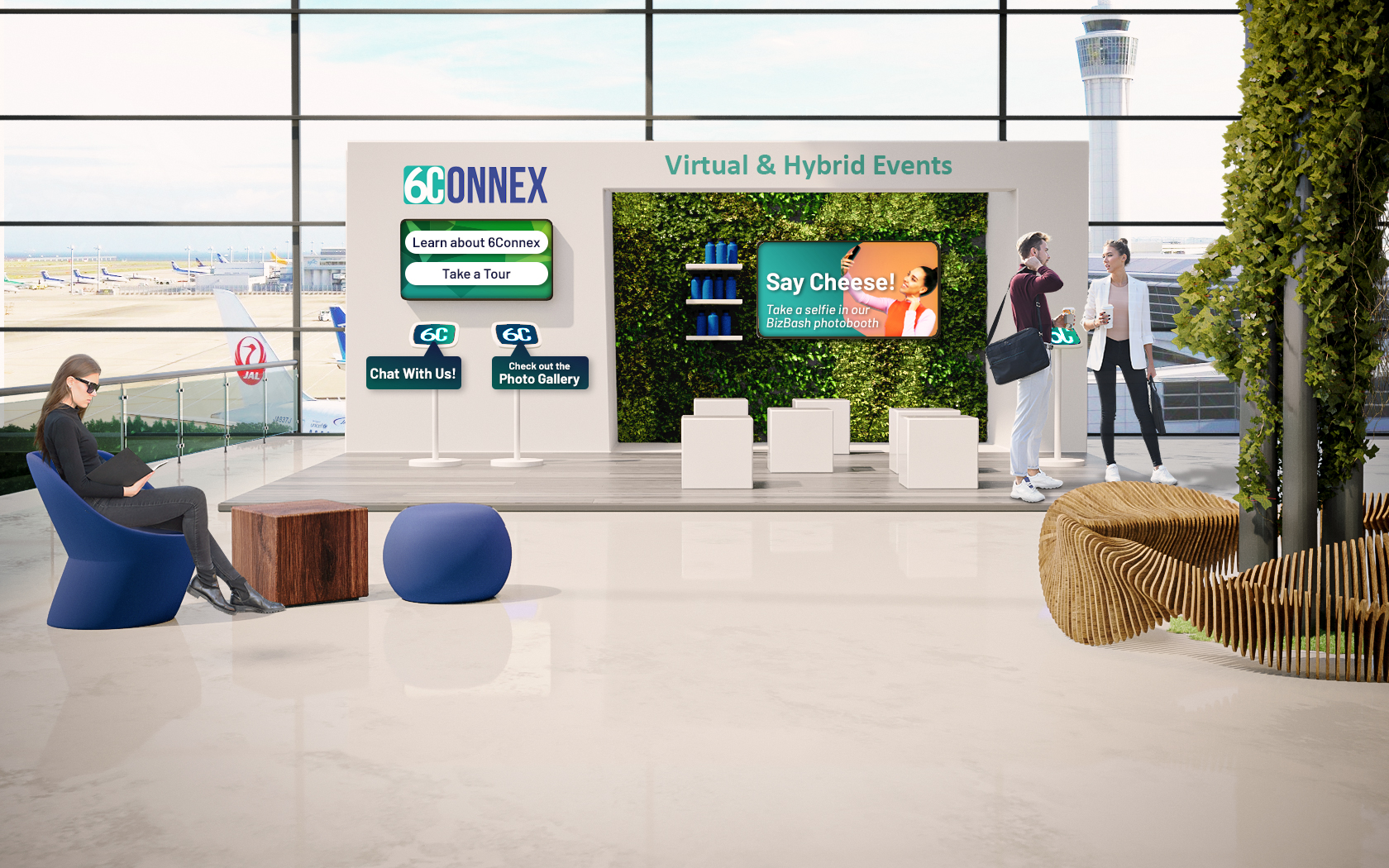 It could be on your website or social networks, or perhaps in the form of an Our Photobooth proposal.
We all know that pictures convey a thousand words. Being able to show how they look and function together can help explain the experience clearly to prospective clients.
Don't forget that with our Our Photobooth Software, both the virtual booth event and the live event is captured and fed to that Live Gallery. Live Gallery, so guests attending an event can feel involved regardless of where they are.
3. Get talking on Hybrid Events on your socials.
Social media is a fantastic platform to create an interest in something. It's also a great method to inform your followers about the kind of event they may not be familiar with.
Why not make some educational Instagram stories that show your followers how you can make a virtual booth and an in-person booth function?
Include a link to a virtual booth in your social media bio to let users try it to see for themselves.
Include relevant hashtags in your posts on Hybrid events.
Don't overlook Linkedin! It's an excellent method to reach out and advertise to the corporate event market.
4. Make a splash by promoting your Virtual Booth by creating the help of your personal Watermarked Film!
Your customers will be able to understand what an in-person booth does; However, what they'll find difficult to grasp is the way the online booth operates and connects to the actual event. Your job is to in bridging that gap.
How better to accomplish this than to show what the Virtual Booth works in an incredible promotional film. The Virtual Booth watermarked film is perfect for websites and social media and can also be customized with your company's logo.