What is the Table Selfie™ Touch?
An upgrade from theTable Selfie™, Brand NEW to the market in January 2018, the Table Selfie™ Touch is a 360 degree spinning selfie-taking centrepiece, perfect for weddings, birthdays and sit-down events! Guests can use the touch screen to trigger the 3-2-1 countdown, pose, preview their snap and hit print if they like it!
Photos can then be printed instantly on a 6×4″ snap for guests to take away with them and the host has access to all of the photos via a USB at the end of the night.
Available in black or white, the Table Selfie™ Touch can be personalised to suit any event. Brand your Table Selfie™ with a customised base, use a generic theme or apply a unique design for your client.
The Table Selfie™ Touch is a centrepiece that can really make an occasion go from looking special to feeling special.
What is the Table Selfie™ for?
The Table Selfie™ is perfect for sit down gatherings, such as Wedding breakfasts, Charity events, Corporate awards etc.
How does the Table Selfie™ touch work?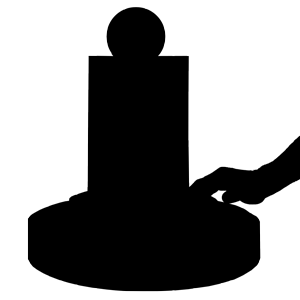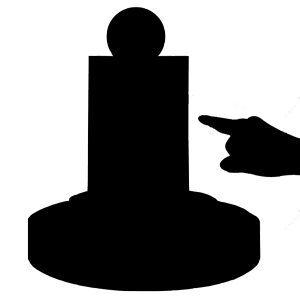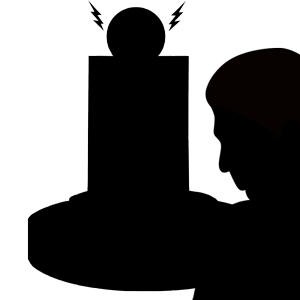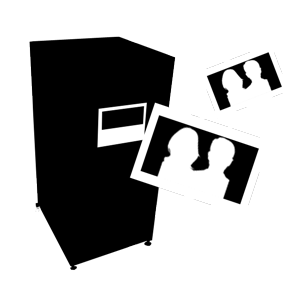 How does the Table Selfie print photos?
The Table Selfie™ (single or multiple) needs to be linked to a printer (not included) running Photobooths software. The Table Selfies are compatible with printers included within Magic Mirrors and Photo Booths but will also work independently housed within a print station (available to purchase)
What about other table decorations?
There is space in the middle of the Table Selfie™ (a static platform) to add other table decorations such as flowers, candles etc
How do I brand the Table Selfie Touch??
Customise your Table Selfie™ for every occasion with our great value Table Selfie™ PVC Skin Sashes. Choose from one of our library designs, provide your own design, or even use our in house designer to get a bespoke sash created for you. Our Table Selfie™ sashes are available to purchase from £15+VAT from our shop.  Every Table Selfie™ also has a small instructional panel which can also be removed and replaced with a custom design.
The Table Selfie and Table Selfie Touch are patent pending.
If you require printing you would need to also purchase the Printing Station Bundle ( Laptop, router, printer and station) at an additional cost.
 Trigger capture through touchscreen tap
  Preview, Email, Text, Print photos
  All photos can be branded with custom borders, messages etc (set up prior to event)
  Print photos using a print station (available to purchase separately)
  Functions as a single or in multiples