Photobooths launch panorama
prints with new Mitsubishi D90
printer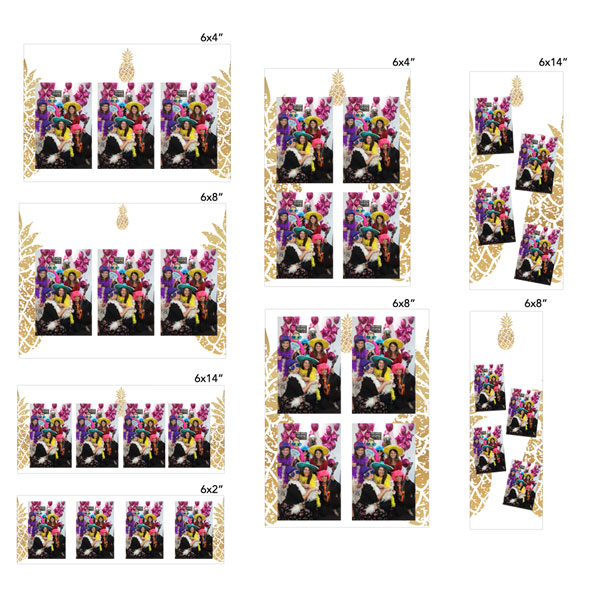 At Photobooths we are proud to be innovators of the photo entertainment industry. In order to keep hold of the title of number one largest international manufacturer and supplier of photo entertainment products, we are continuously improving our software, manufacturing process and tools to give our customers the best of the best and this new upgrade is no different.
Photobooths have been in partnership with Mitsubishi to provide the photo booth and Magic Mirror printers since the company was established back in 2009 and this year we are pleased to announce that we have upgraded all of our Magic Mirror printers to the new Mitsubishi D90.
What's so special about the D90 printer?
The CP-D90DW-P is the new professional compact Photo Printer by Mitsubishi (with reduced depth of the printer). It is equipped with fast USB 2.0, head resolution 300 / 2×300 DPI and offers Photobooths customers the option to print 6×4″, 6×8″, 6×14″ and strip prints! It prints using 3 various print modes HIGH SPEED / HIGH QUALITY / AUTO from roll paper thickness 0,21mm or 0,23mm
Printers features:
* Compact size w 275 x h 237 x depth 365 mm
* New thermal head cool down function enables to print more than 450 prints per hour
* Rewind function makes it possible to print 2 formats 10×15/15×20 from one media CK-D868 without any losses of paper or ink-sheet
* Automatic optimatisation of print speed according to picture data (image analysing engine) keeps high quality / density of the print
* New mecha-design – dust free back filtered cooling of printing unit owing to separate power supply placement
* External peripherals can be powered ( +5V / 12V DC) direct from printer
How will the new printer benefit vendors?
* No restrictions to print sizes – customers can choose whether they want traditional 6×4″ or a larger new size!
* Large prints look great on struts or as a framed print – great for wedding favours
* Get all the family in one photo and get it printed out at 6×24″ – great for the mantelpiece!
* Give the bride and groom a number of free large prints with upgraded packages
* Have something different to other vendors!
"When people hear about the new printers they're getting really excited. It's hard enough as it is to stand out from the crowd in todays' market but the new printers offer something different to brides. Would you rather hire a booth from someone who is restricted to 6×4″ photos or someone who can give you the option for multiple sized prints? I know which one I'd choose!" says Marie Mason, Sales Manager at Photobooths and previous Photo Booth Business Owner
To launch the new printer, Photobooths are offering a FREE upgrade with Magic Mirror SE and Flite purchases throughout May. Find out more.
[embedyt] http://www.youtube.com/watch?v=bo4BhL3qqds[/embedyt]