The photo booth is one of the best ways to make any special event that more memorable. These are great for all sorts of events, including graduations, reunions, weddings, bachelorette and bachelor parties, birthday parties, baby showers, and even corporate and trade show events.
A large variety of photo booths exist to choose from, so you may be surprised at the individual options available to you.
You may be wondering which options are best for you if you are thinking about starting your own photo booth business. There are several options.
You need not be concerned! Let's take a look at the different types of photo booths that are currently available on the market so that we can help you choose the one that is right for your business. 
Open-Air Photo Booths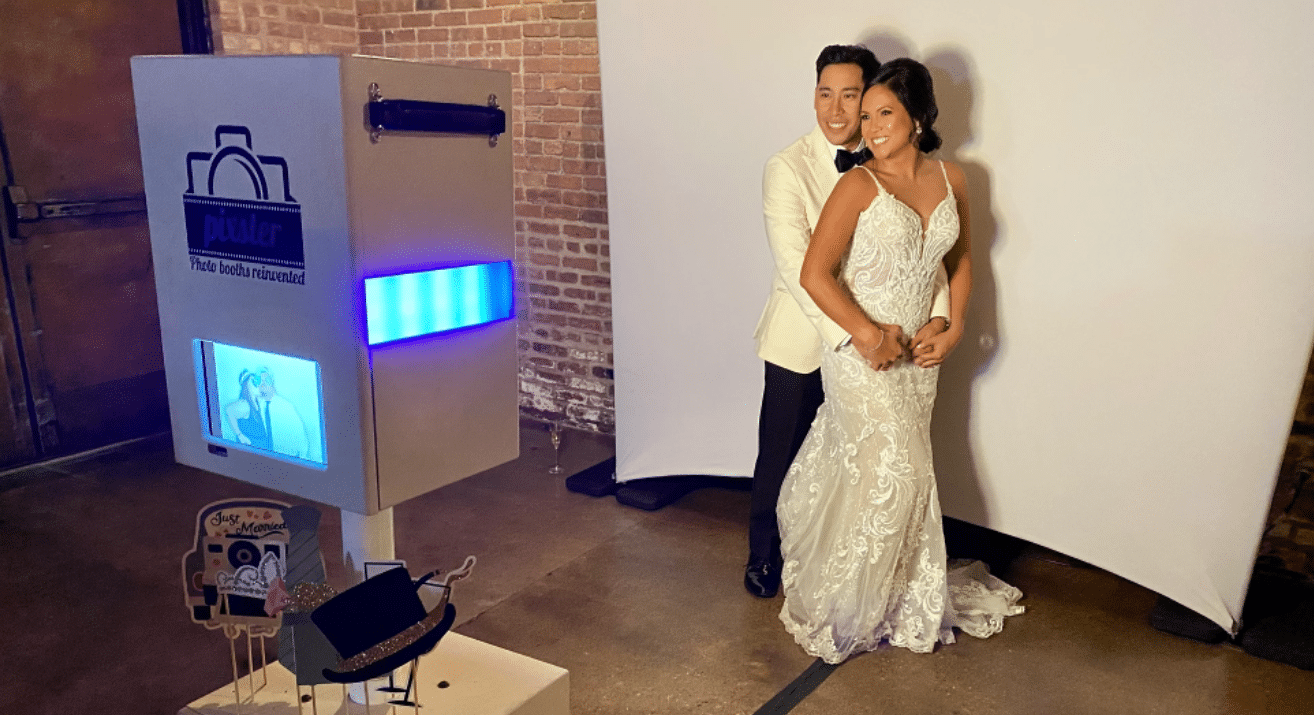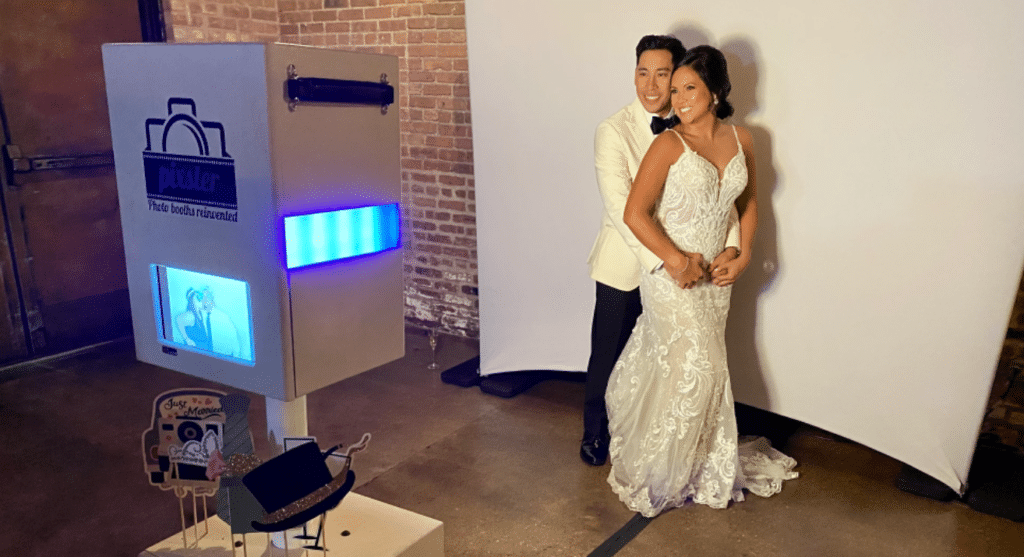 Open-air photo booths, such as the iPad photo booths from Photobooths.co.uk., are among the most popular types of photo booths, especially for large events with many people.
These types of booths are, as the name implies, open to the event space with a backdrop. You've probably seen a photo booth like this at an event with a prop bucket next to it, so guests can choose how to arrange themselves in funny poses. 
Open-air photo booths offer several benefits to business owners, including an easy setup and takedown process.
You will also have more control over your setup with the ability to customize the photo booth backdrop and props depending on the guest's theme.
Open-air photo booths are a great option for business owners looking for an accessible and mobile photo booth to start their business.
There are several open-air photo booths available in today's market. We break down the different types of open-air photo booths below.
Slow-Motion Video Booth
These photo booths take slow-motion videos or quick snapshots to create a slow-motion effect. This helps create dramatic, exciting, and dynamic videos that are sure to entertain. Simple acts like jumping together, blowing confetti, waving at the camera, or even jostling for the position can take on new life in slow-motion. 
GIF Photo Booth
No matter how you pronounce it, a GIF is a fun, short, looping clip that is fun to share and easy to make. GIF photo booths take a few photos in quick succession to make a video or use a boomerang to create a loop. However, you don't need a GIF photo booth to get this fun effect.
With a photo booth software like Salsa, you can create the GIF effect on an iPad photo booth. These photo booths help engage your party attendees and create sharable clips that everyone can enjoy. 
Mirror Booths 
Mirror photo booths are disguised as full-length mirrors, making it easy for groups and individuals to pose together and see exactly how they will look. These are great for red-carpet events or parties where your guests want to take Instagram and social-media-worthy photos.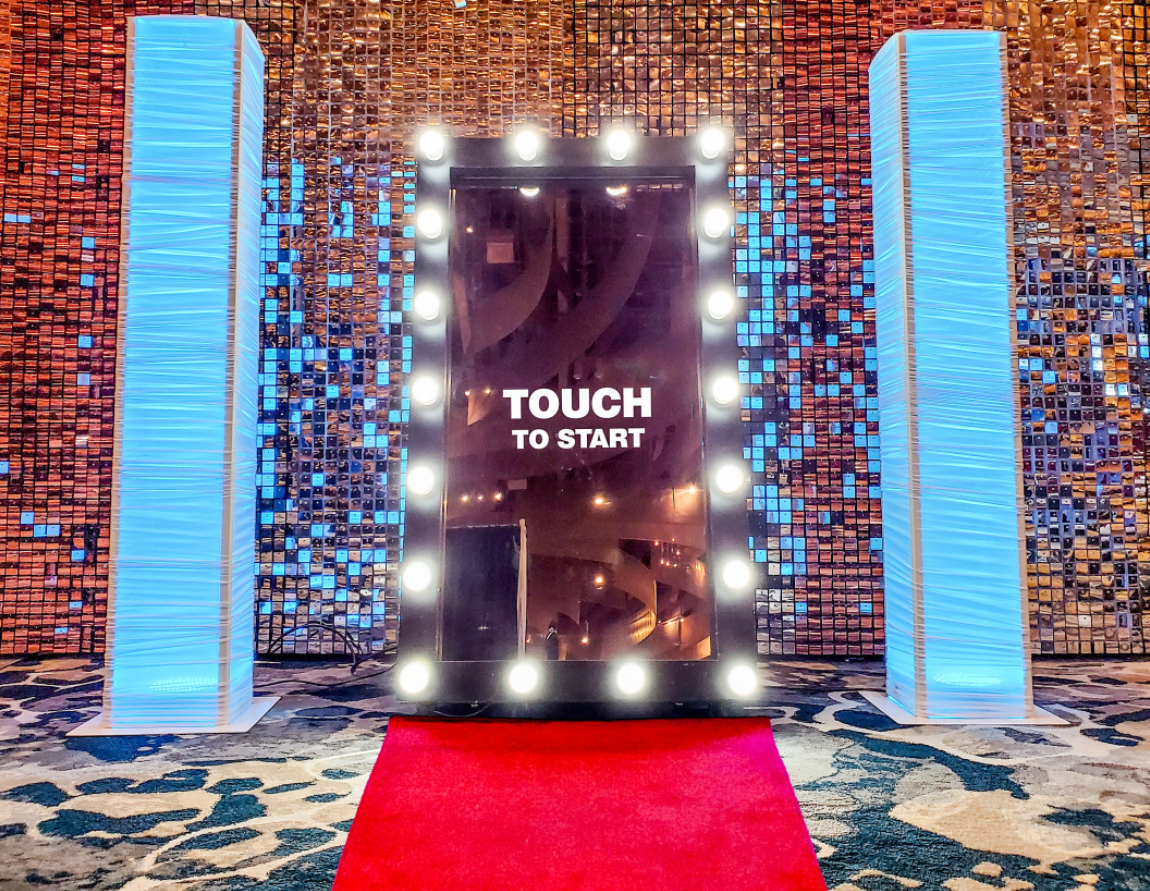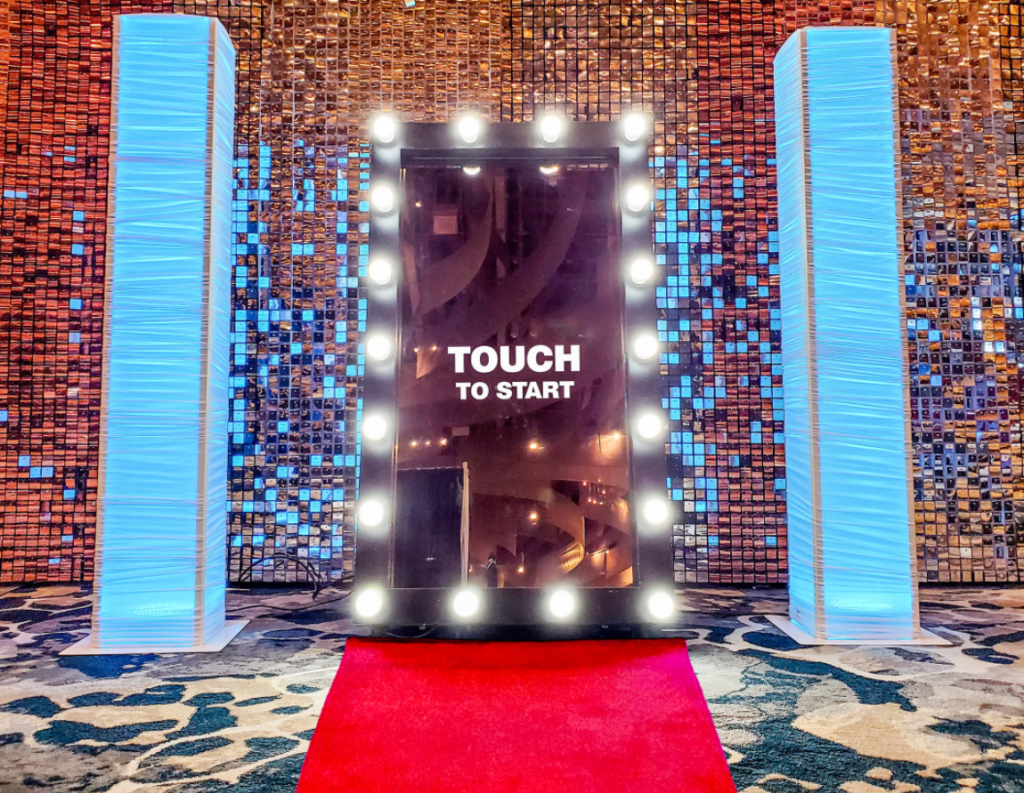 These photo booths operate just like other booths but add a touch of class and sophistication to an event. By tapping on the smart mirror screen, guests can customize their backgrounds and add stickers, emojis, and hashtags. 
Business owners should keep in mind that mirror photo booths are heavy, cumbersome, and can be difficult to set up compared to other photo booth options. A lightweight option such as an iPad photo booth could better fit business owners looking for an easy setup. 
DSLR Photo Booths
A DSLR photo booth uses an incredibly high-powered camera to take life-like photos and provide amazing image quality. 
These booths are great for formal events like weddings and graduations, where you even want the photo booth pictures to have a professional quality and be worthy of showcasing with your traditional photographs. They can also help encourage your guests to partake, promising high-quality and frame-worthy photos. 
360-Degree Photo Booth
This is another example of a photo booth quickly becoming more and more popular among photo booth renters. A 360 booth uses an array of cameras set up in a circle (or semi-circle for a 180 effect) and takes a photo with all the cameras simultaneously.
When these photos are combined into a GIF, they provide an incredible freeze-frame effect that will delight your party-going guests.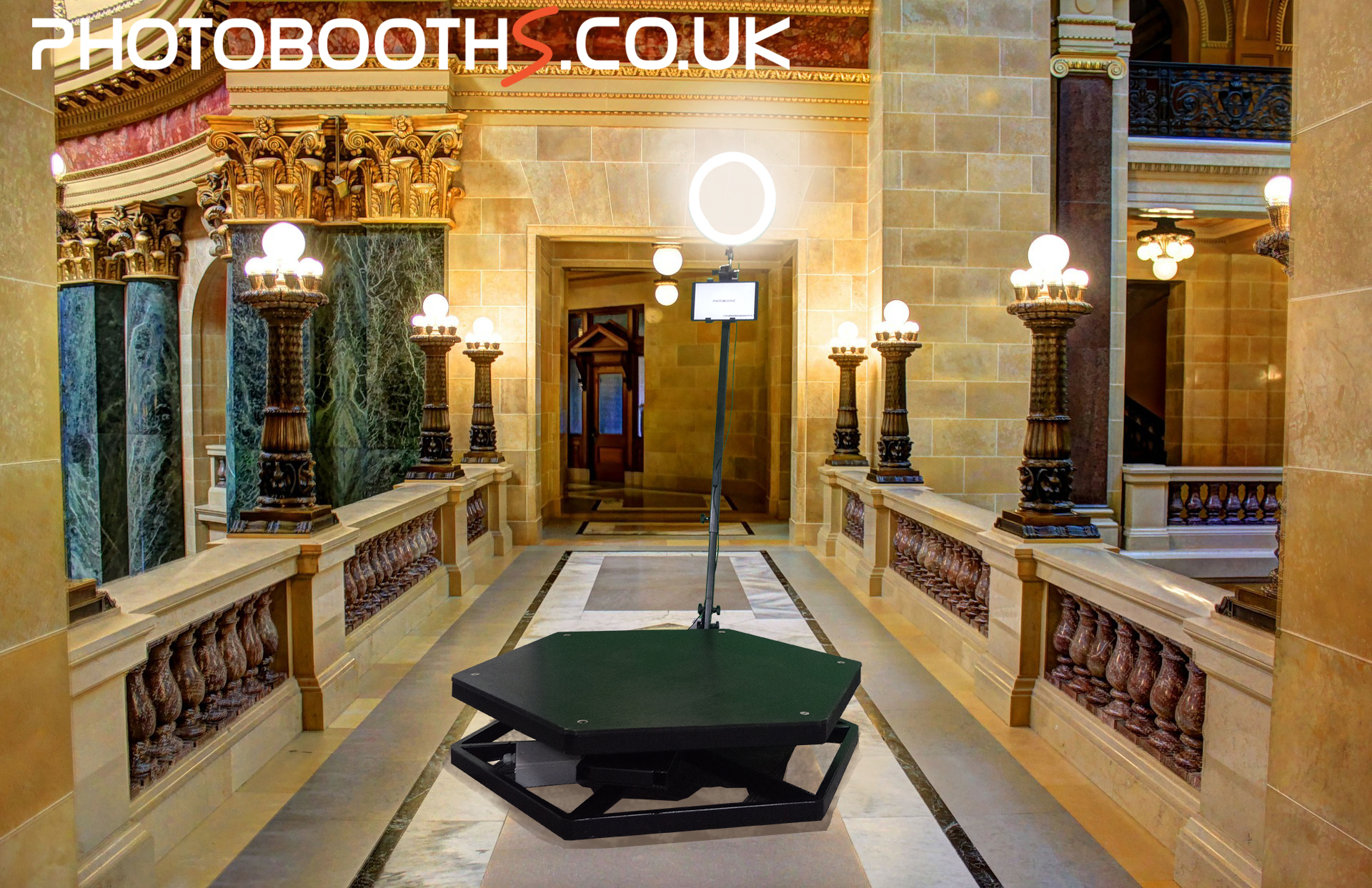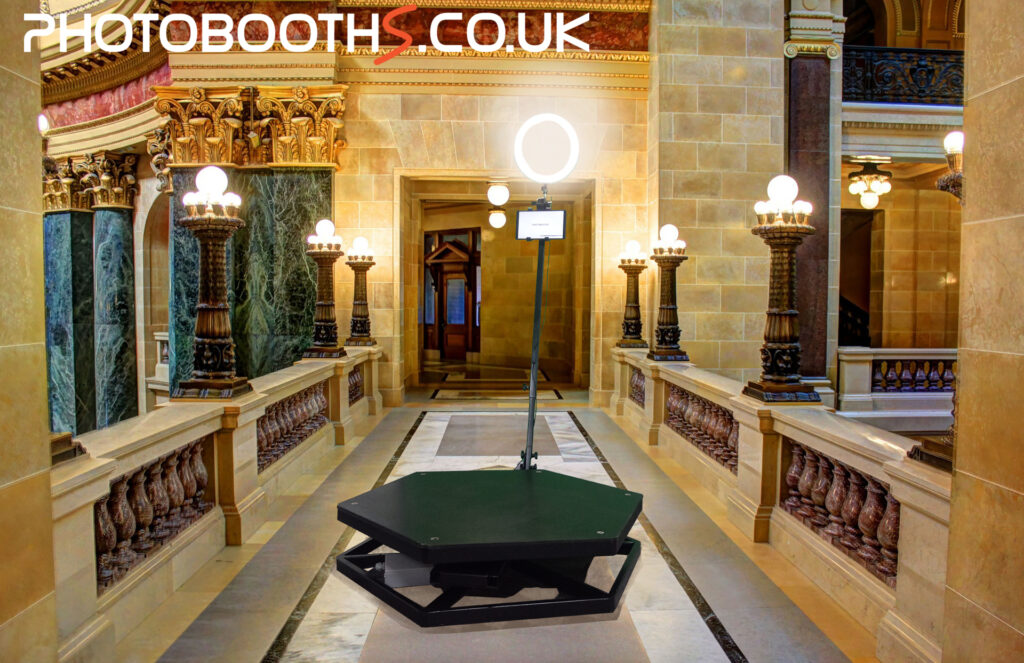 360-degree booths are great for parties where guests want to show off their outfits, freeze important moments like kisses or swirls, try out a dynamic new pose, or hold on to moments like confetti and flower throwing, jumping, or group hugs. While these photo booths bring a unique touch, they do require a large amount of space and can be very costly.
iPad Photo Booths
iPad photo booths work by placing an iPad in a specialized booth kiosk. Coupled with an iPad photo booth software, you can easily transform your iPad into a photo-capturing device—the iPad software from Photobooths.co.uk.
I can help you create an easy and engaging photo booth experience for your clients with premium features, filters, and photo effects.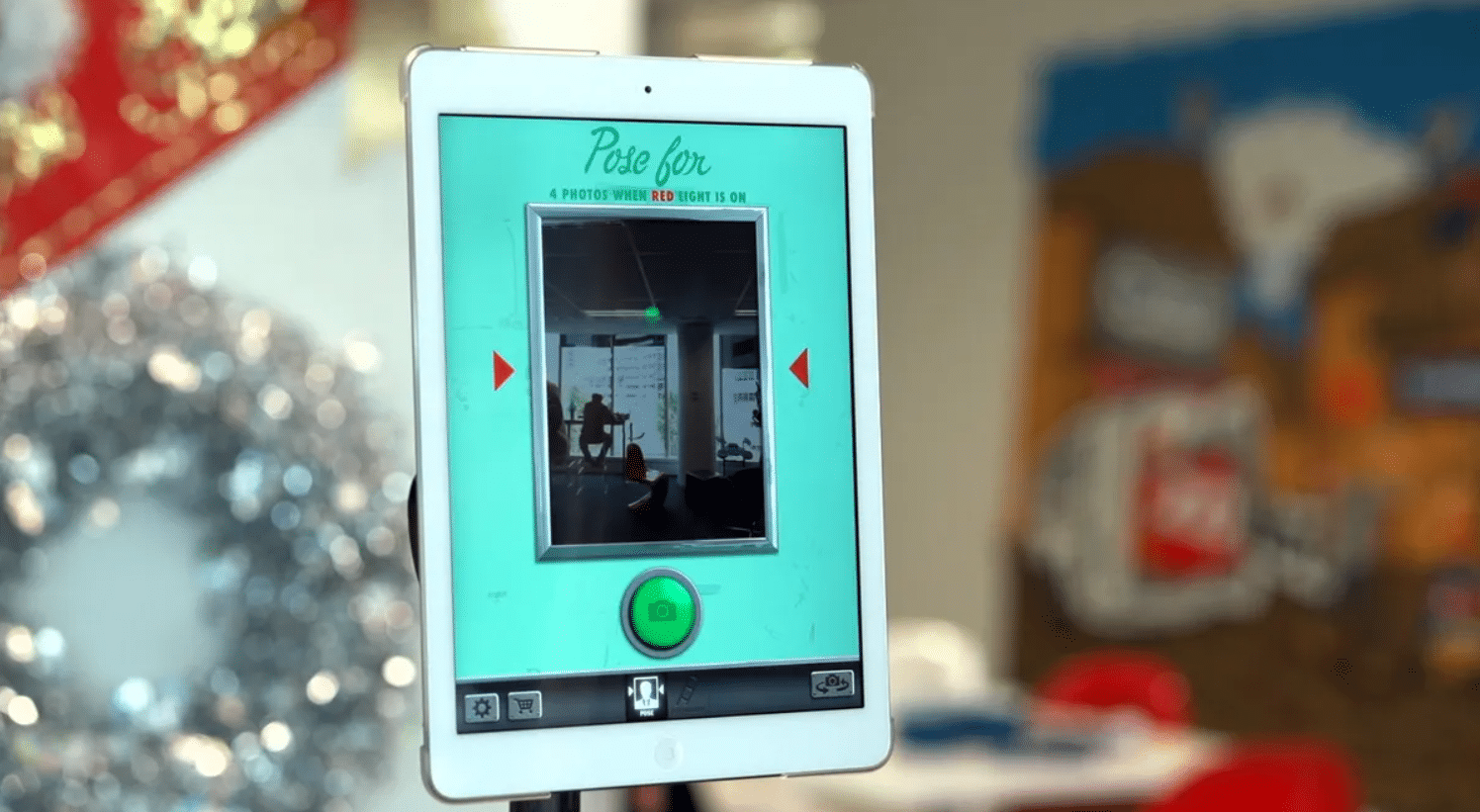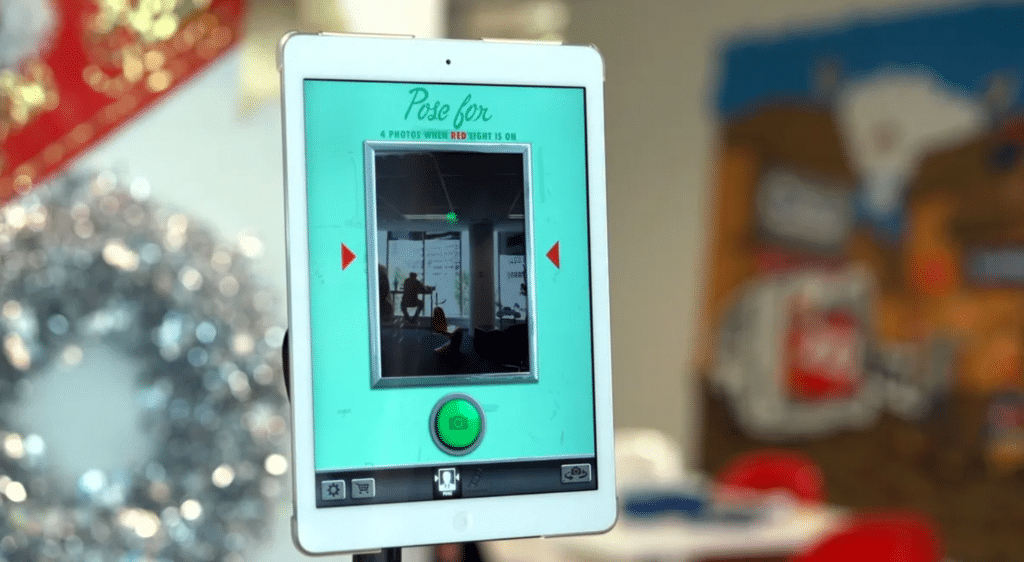 Since an iPad can connect to various social networks, it can be easily used to send photos to your guests without waiting for printed copies or splitting photos between groups of people.
You can also share your photo instantly on social media during your event, which can help you gain buzz. 
iPad photo booths are rapidly increasing in popularity as they are less expensive than some other types of photo booths and are easy to transport and operate.
With a wide array of features and easy setup, iPad photo booths are a great option for business owners looking for an accessible and profitable photo booth option.
Premium iPad Photo Booths from Photobooths.co.uk.
At Photobooths.co.uk. We offer the best iPad photo booths on the market. You'll have everything you need to start a successful photo booth business with our photo booth packages.
Use our photo booth resources to learn how to book events and become the preferred photo booth rental company for weddings, social events, and more in your area. If you have questions about our photo booths for sale, reach out to the team at Photobooths.co.uk. Today.