The best way to make your party more unique and exciting is to have the best photo booth props for your party if you are looking for some ideas. Avoid investing your hard-earned money in buying products that you will not use. Rather than hiring a professional, make the props yourself at home with the ten best DIY photo booth props ideas that you can find online.
DIY Props for Photo Booth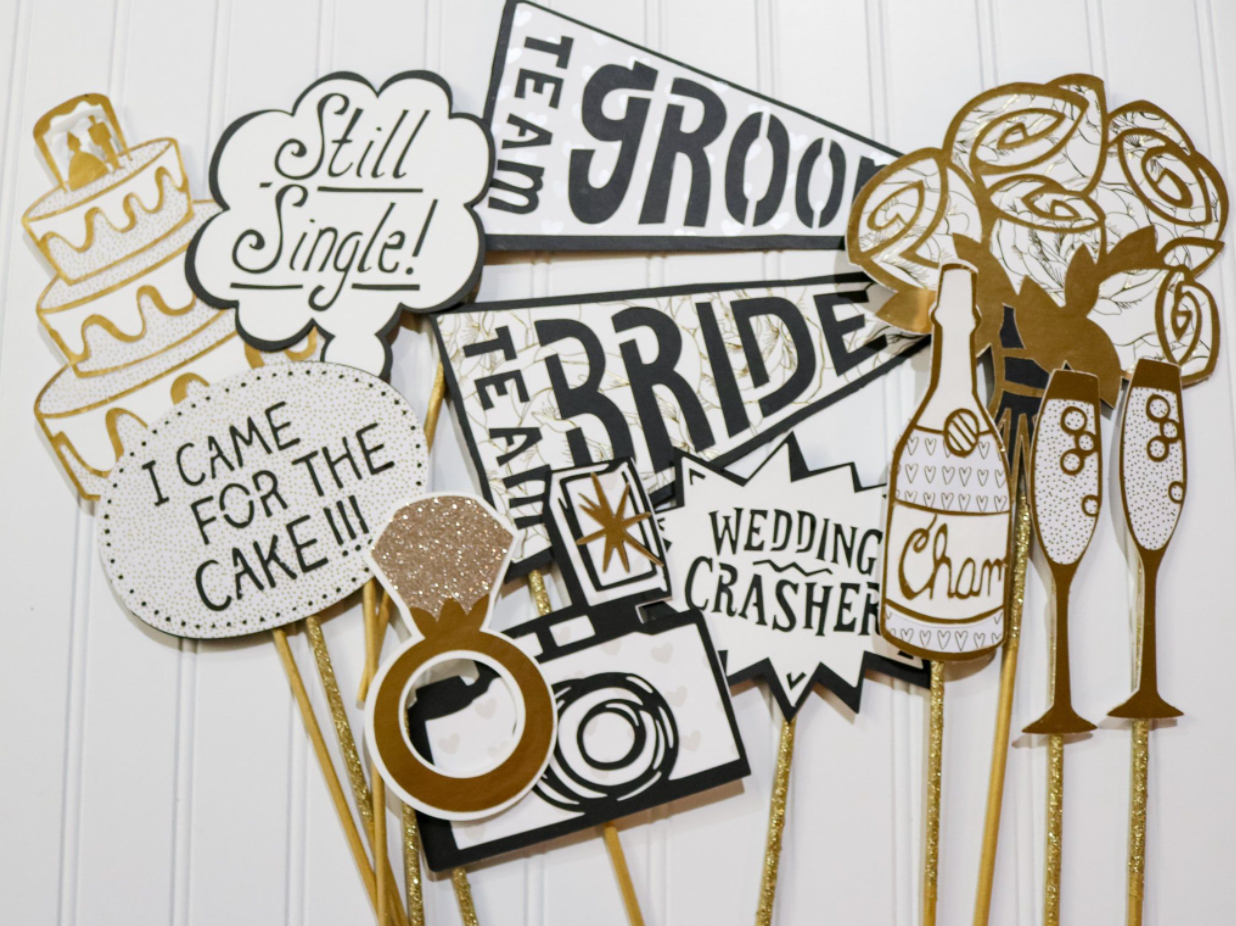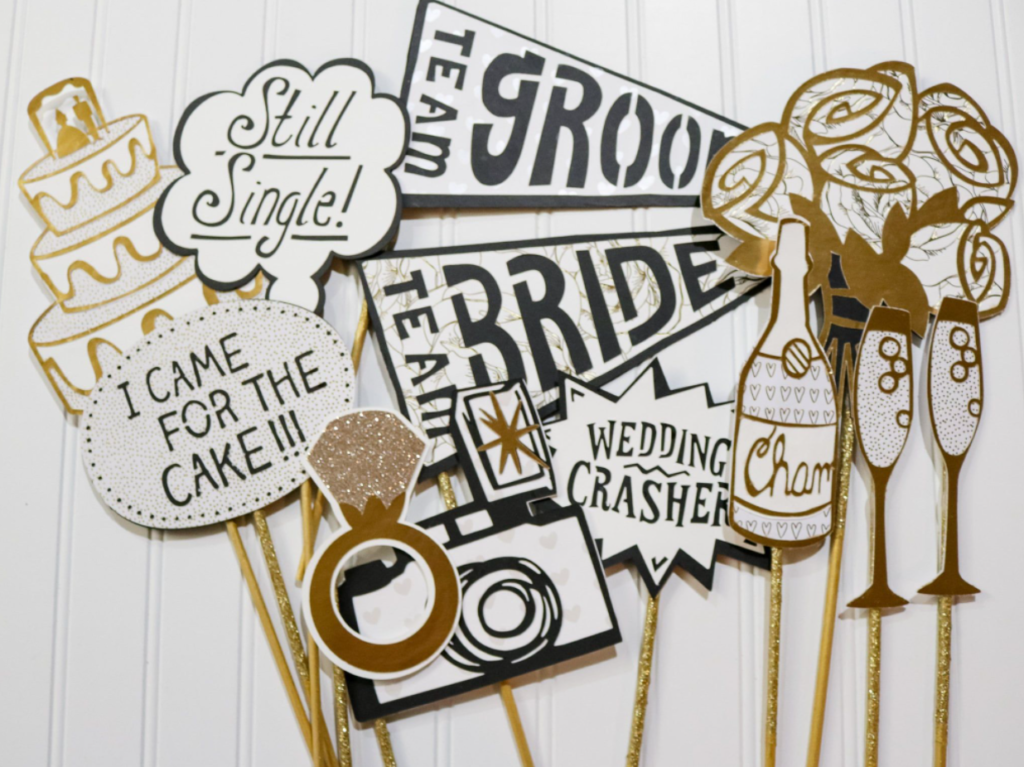 Photo Booth Props for Snapchat Filters
It would be a lie for you to say that you do not know what Snapchat is. You now know that Snapchat is the best method for creating perfect and appealing pictures. Therefore, I thought, why don't you make your own Snapchat photo booth props with the Snapchat filters?
You can search all of the Snapchat filters on the app and then choose the ones you think are the best. As an example, you can make a dog with a tongue hanging out, a rainbow that appears to be puking, a classic flower crown, a rosy cheek glow, and a golden butterfly crown, all of these look super cool and are quite easy to make.
Props for Celebrity Masks
It is always the rockers of every party when it comes to celebrity masks. Enjoy your time with friends while you print out the pictures of your celebrity crushes. I am sure that if you are a member of the ARMY, then you must put BTS on your list of celebrities.
The picture should be attached to a pop stick and the area around the eyes should be cut out so it is possible to look through it. In order to mimic the voice of your celebrity, you will need to make reels on your phone and post them to your social media accounts.
Making Chalkboard Props at Home
DIY chalkboard photo booth props can be made in many different ways, and you are not constrained by a single idea. There is no limit to how many photo booth props you can create when you have a chalkboard.
In spite of the fact that the idea is pocket-friendly, it brings plenty of creativity to the table. The first thing that you need to do is design the chalkboard according to the theme of the party. It would be great if you could then write quotes on it and ask your guests to come and take pictures in front of it as well.
Flower Wreath Props For The Photo Booth
Make sure that you add a flower wreath to your holiday party if budget is not a problem for you. In order to do it yourself, you will need the following supplies:
Printed on cardboard
Flowers that are artificial
I have a glue gun
Using the wire
A foamy substance
It is now time to cut a circle out of the cardboard. It is now time to cover it with foam and seal it. Using wire and the glue gun, make artificial flowers and attach them to the board using the wire. Make sure that no part of the table is left empty since it will look awkward if this is the case.
Come and stand in the flower wreath with your camera, then take some pictures!
DIY Props For Clowns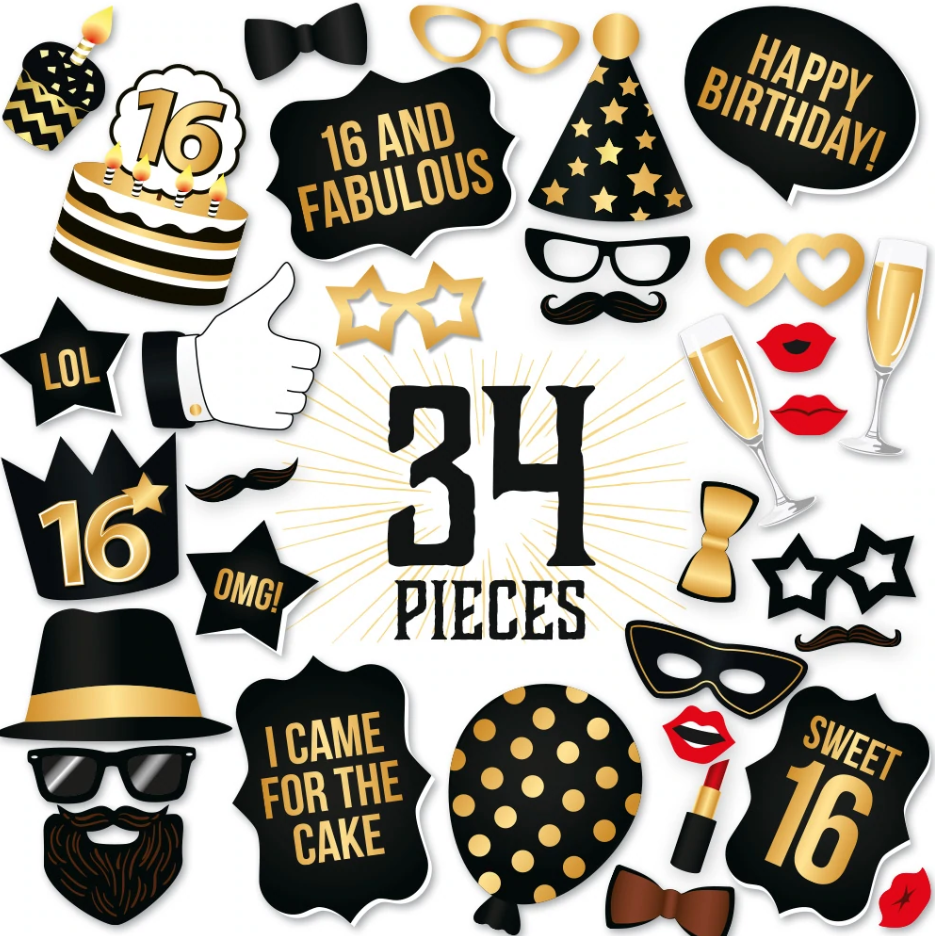 The best photo booth props for crazy friends groups are the clown props for photo booth. The idea is to have people wear props in front of cameras and make funny faces while wearing them.
When it comes to making the props, you might wonder how you will do so. Luckily, the process is pretty simple. To begin with, you have to go to Google and look for funny colorful clown faces that you can print out. In the next step, you need to paste the printed pictures on cardboard and attach a pop stick to the side. Once you have done this, you are prepared to go.
Polaroid Frame Props
Attendance at the event is mainly based on making a movie reel and capturing some sassy pictures. For the polaroid frame, you should determine your party's theme beforehand.
Different designs will be used for weddings and engagement parties. You can also decorate the polaroid frame with cake, balloons, confetti, and happy faces stickers for birthday parties.
Props for a photo booth with a mustache
Without making mustache props, you can make DIY photo booth props! Seriously? Mustaches are the key to photo booth props. All ages enjoy capturing pictures with the prop while putting their shyness aside.
It's easy to print props from the internet if you don't know how to draw them. The props can now be decorated with glittery foam sheets or they can remain black.
Props – Tinsel Balloons
A party without balloons isn't a party at all. Not only do balloons look decorative and classy, but they also help boost levels of serotonin in the body. So the next time you are planning a party, sprinkle some sparkle into it with tinsel balloons. Basically, you blow air into the balloons and tie tinsel to the balloons.
Make sure the balloons are giant with extended tinsels to look apparent in the pictures. Make sure the photo area is separate from the rest of the party.
Quote Photo Booth Props
The time it takes to develop this idea is well worth it. On the cardboard props, write some sassy quotations that you found on Google. For instance, you could write the following quotes:
It is only for the cake that I come here
Can you tell me where the food is?
I am not able to dance
It is censored
The perfect party animal
There is a wild mood in the air
Having a happily ever after
It's party time
The kissing booth
Props for Freworks Sunglasses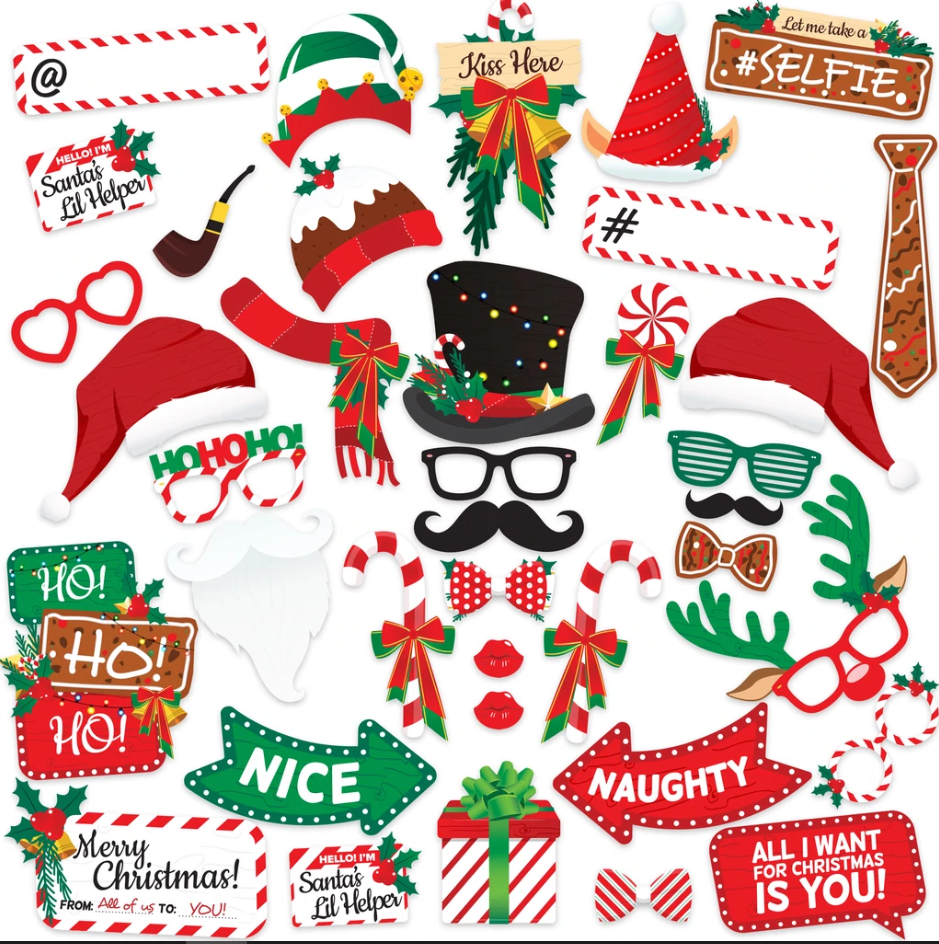 When you are taking pictures, who doesn't love to wear sunglasses? All you have to do is draw a firework design on the cardboard and cut it using scissors. It would be ideal if you could paste colorful paper on the sunglasses after that & you will be done.
The Conclusion
With all the DIY photo booth props that are available, you can be sure to have a great time and take great pictures as a result. Make sure you let us know which idea you liked the best in the comments section.