All we want is to add value to every photo taken at a special event. Now that the world has grown, we have access to some more intelligent techniques and terms to make the pictures perfect.
Another great way to make the bridal shower day more memorable and special is by adding a bridal shower photo booth frame.
As in this article, we will show a complete tutorial about how you can make a bridal shower photo booth frame at home. In addition to this, we have compiled some smart ideas for photo booths for bridal showers. Let's begin the fun now!
How to Make Bridal Shower Photo Booth Frames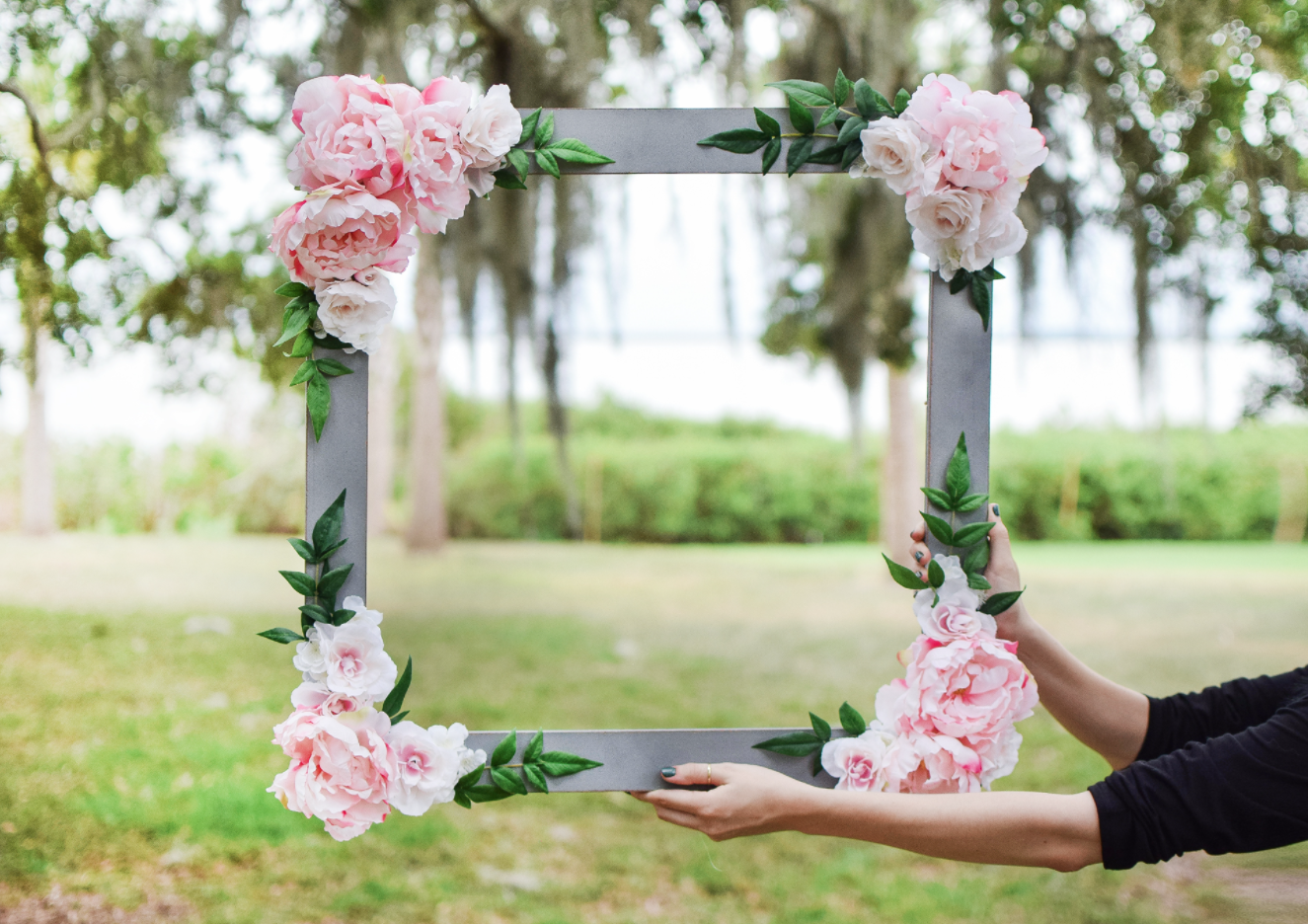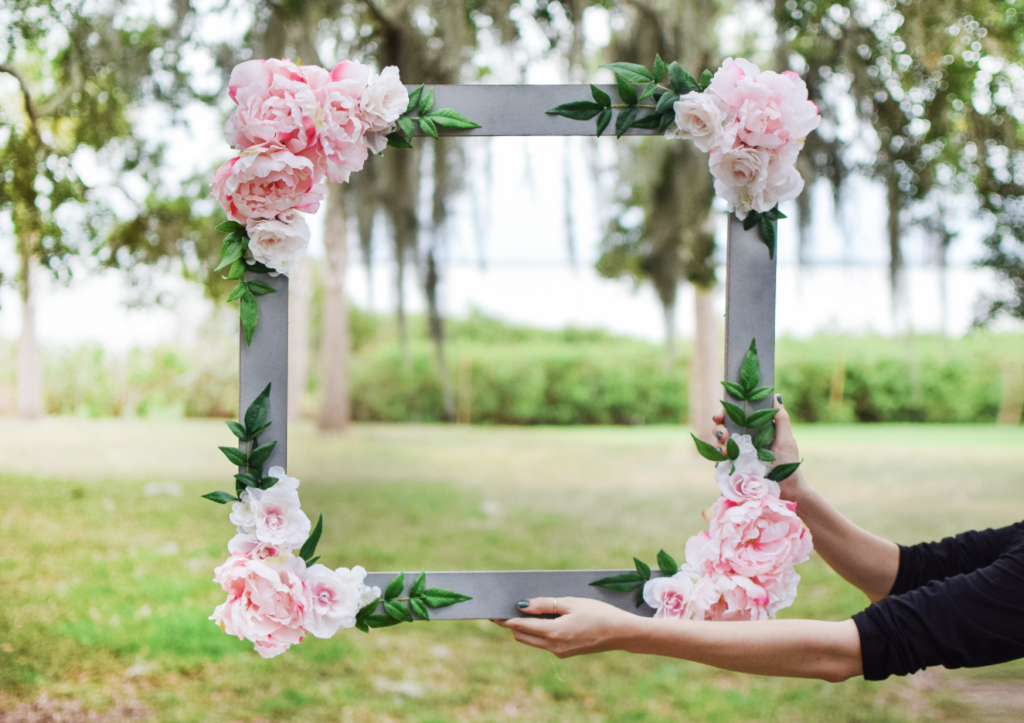 Prepare the following items before moving on: a ruler, scissors, foamboard, a blade or cutter, glue, construction paper, markers, paint, and foam letters. Hopefully, you have all these items at home, but if not, you can buy them in the market for a cheap price. These items are all easily accessible at your house, so you shouldn't have a problem getting them.
You will need a foam board of the appropriate size, but it should be at least A20 X 30. Additionally, you can make the rectangle on a colourful foam board to save time. We recommend using a foam board and decorating it with the theme of the bridal shower.
The next step is to carefully cut the rectangle out using a sharp blade, cutter, or any other tool at your disposal.
Take a look at the colorful foam board. It doesn't need to be painted. Instead, paint it according to the theme of your bridal shower or your favorite color.
On the frame, place the foam letters. You can decide where to place them. Use foam letters on the frame to write the bridal name or any hashtag.
Create a collage of the best creative elements from the bridal shower using construction paper, and then glue it on a frame for support.
To make it more beautiful and unique, you can add some flowers or glitter on the corners of the frame.
With the help of the above tutorial, you can now make a stunning bridal shower photo booth frame. Making the frame is a time to be calm because if you put everything on the foam board suddenly, it won't look good. Every time you use glue, let it dry completely before moving on.
We hope we have shown you how to create a bridal shower photo booth frame, and you are excited about making it for the first time.
Ideas for a photo booth at a bridal shower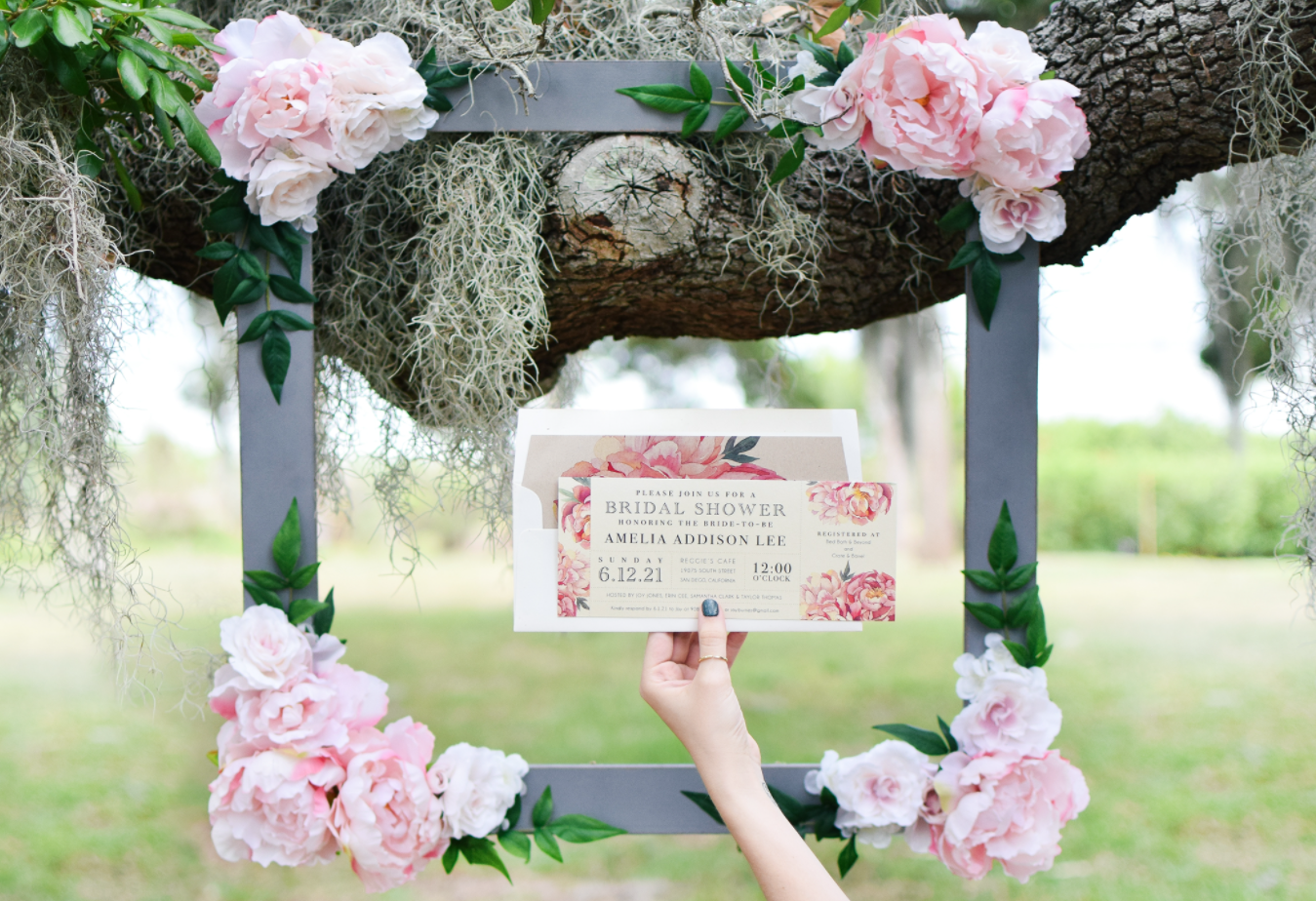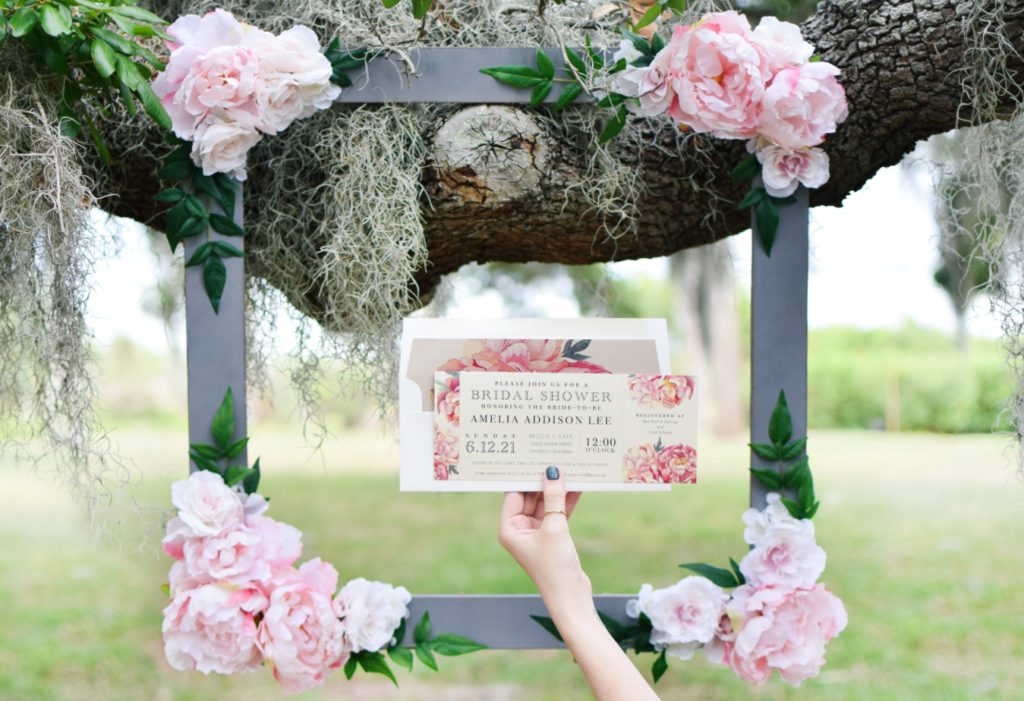 Here are some of the best picture frame ideas for a bridal shower. It can be made with many great ideas and make your day a more enjoyable one.
Frame with flowers
Bridal shower photo booth frames can be made with flowers. Afterward, place the artificial flowers on the frame's one side. The original flowers won't last long and will not adjust properly on the frame, so don't try to use them.
A Glittering Frame
Put your favorite glitters on the outline of the bridal shower photo booth frame. If you want, you can apply each color outline on the frame using the glitter bundle. It is also possible to apply glitter all over the frame to give it a funky look.
Printing Frame
The photo booth frame for your bridal shower can be printed by the print shop according to the theme or your own choice. However, if you don't want to go out, you can print the frame with the painting and see how creative you can be. Printed frames are light and look decent, so many people prefer them.
The alphabetical frame
Write the letters with the marker on some construction papers. You can now cut letters into short words or the words you wish to write on the frame. After that, you can place it on the frame. Making a bridal shower photo booth frame with this method is the newest trend.
Which one is your favorite?
Choose the one you loved the most. Explore something new. Bridal shower photo booth ideas are endless. Using little things, you can make anything you want. When you make it, you'll be amazed at your creativeness, because it's so easy even a kid can do it. What's stopping you? We need to make something very effective and efficient so that we can save money.
Photo Booth Frames from Outside Should Be Avoided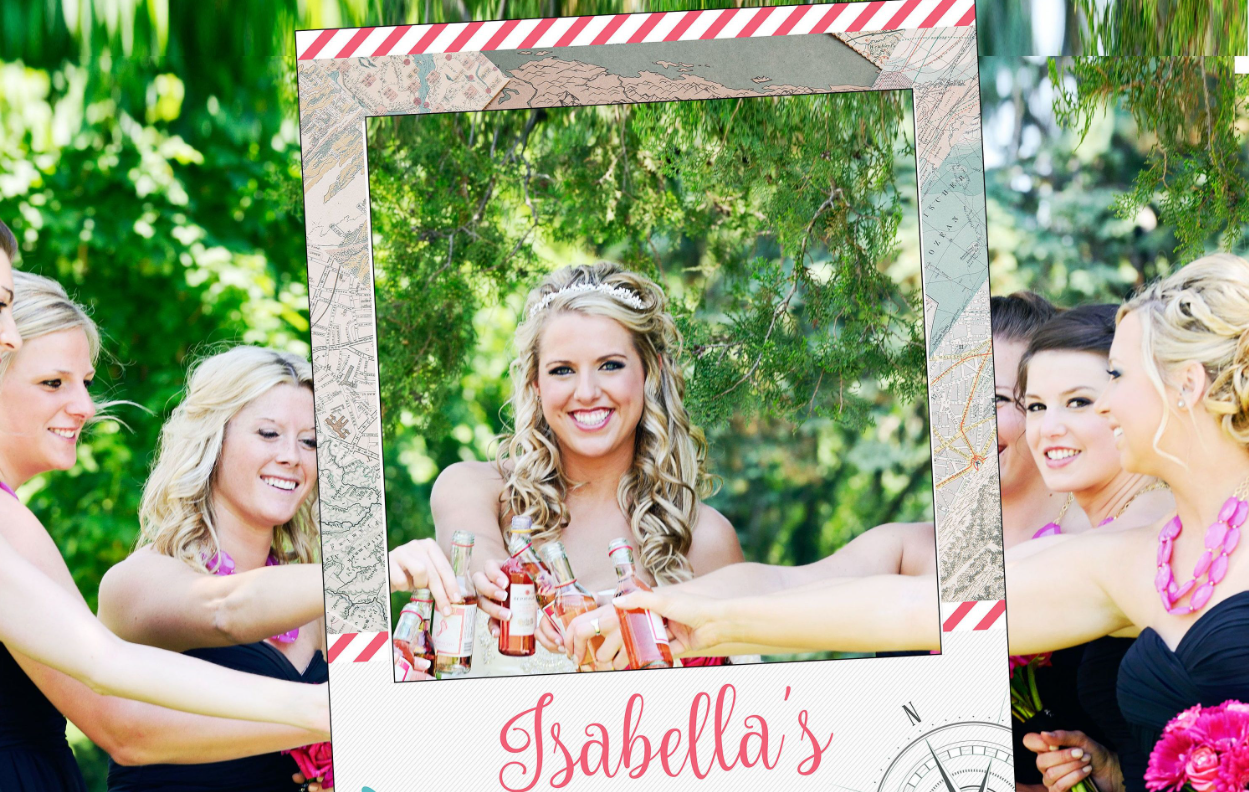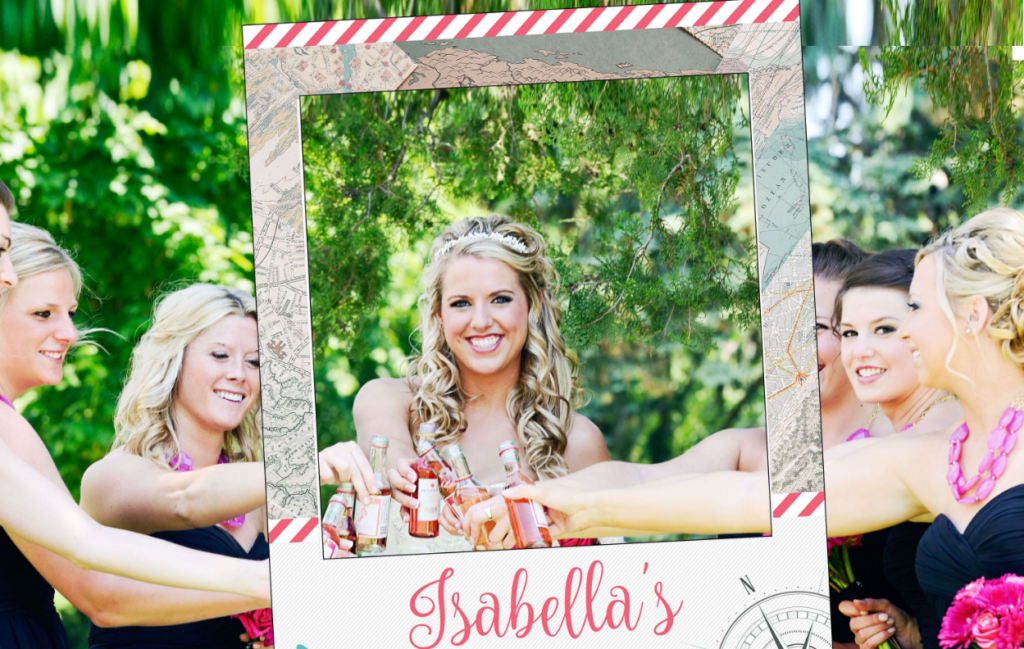 Why spend your money on things you could easily make at home with simple things? Invest it in things for which it is really needed. Create your own photo booth frame at home.
With the help of the above tutorial, you can also make any other type of photo booth frame that you wish. In the same way, you can make a birthday frame, a wedding frame, or any other kind of frame for a party or event.
What are you waiting for? What are you waiting for? Don't be afraid to be creative and smart when it comes to creating the best bridal shower photo booth frame. Let everyone be amazed by seeing your creativity and smarts. It may not be done so perfectly the first time it is created.
However, we believe you will be able to do it. And when you do it the second time, we are confident that it will turn out beautiful.