An attractive photo booth backdrop is popular among individuals wanting to break away from their normal routine. They are also well-known as ideal for people looking to create their own company since it offers a distinctive way of gathering with friends.
What are the inner realities of owning a photo booth business, though? To begin with, you must figure out how to set up and take down your booth quickly.
We'll go through the How to Make a Photo Booth Frame or frame-making procedure step by step now.
How to make a Photo Booth Frame?
What are the important steps to be followed?
On several events, a photo booth frame is used regularly. People enjoy capturing unique moments no matter what the occasion is. You'd be able to make a photo booth frame as you'll need one for each unique picture session to make it more exciting and thrilling. There are numerous methods to construct a photo booth frame.
Taking hardboard or wood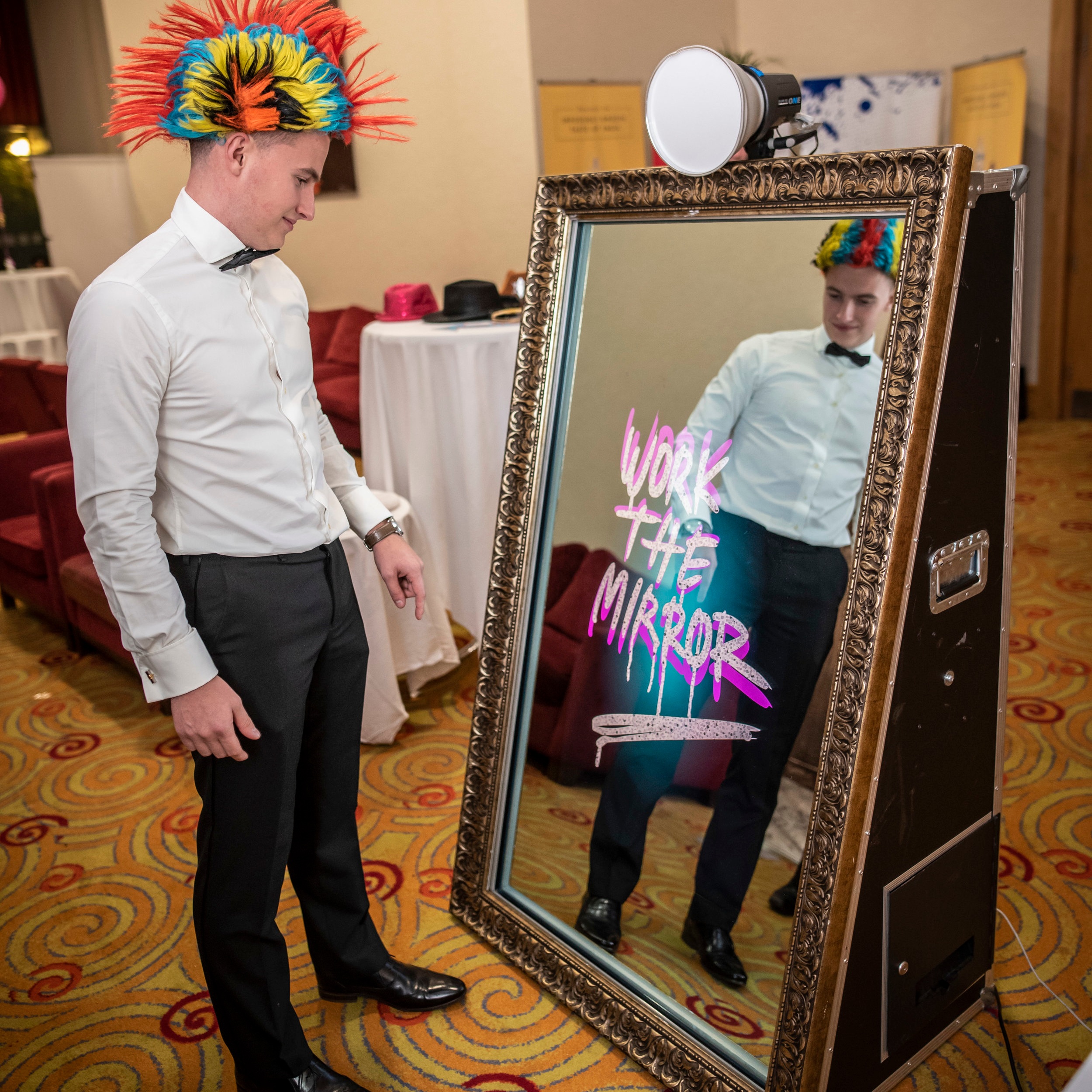 You may make a photo booth frame out of regular hardboards, or you can use wood if you like. The photo booth frame decoration is up to you and the occasion. Flores, beads, banners, and other adornments are available to dress your photo booth frame. If you need a photo booth frame but don't want to build it yourself, expect to pay more than if you prepared it yourself.
Covering of the photo booth frame
The first stage will be concealed in the photo booth frame itself. The frame, as you can see, is a key element of the "jigsaw" since it not only supports the photo booth's task but also tolerates knocks and dings from users.
Numbered stickers 
The majority of the photo booth frame is made up of numbered stickers that are placed on each component to make the process of assembly easier. These numbered stickers, as well as step-by-step instructions, help you install the frame by beginning with making the floor base and progressing upward towards the top.
Twist locking end connector system 
All components must be connected using a twist-locking end connector system that is both comfortable to collect, set up, and transport. It's the level of design and quality of materials that makes these frames so strong.
How to make a photo booth frame complete?
You can now place your backdrop of choice on the floor base, fix your lights, and gather with friends for some awesome pictures. It's perfect if you're planning an event with lots of activities since it is easier to assemble the photo booth frame than folding up or taking it down. You don't
Conclusion
So, these are the easy step for making photo booth frames. The best feature of photo booth frames is that you will be capable to reprocess them again. As the frame is prepared of wood, you can do away with the beautifications and use it for another one later. On the other hand, this step-by-step guide will help you to make the finest photo booth frame for your exceptional occasion. You will require a few materials only which would not charge you a lot. Try this and enjoy the creativity of it.